Is Valentine's Day Your Worst Day Or Your Best Day?
Have you been dreading Valentine's Day or have you been looking forward to it? Regardless of your answer, I always found it interesting how the circumstances of life at the time seemed to dictate the answer. It's either another year of hating from outside of the club or a celebration of sorts. Take faith! For I have come to tell you that you don't have too many to please, but actually only have to please those that you please (lol).
Take a breath. Feel the release. The freeing of your spirit and soul from those pressures. It seems to me that in today's world there is always a subtle dance occurring between desire and gratitude. On one spectrum there are folks who are desperately searching for a partner for a multitude of reasons: either to complete themselves, share special moments or just because it's the "cool" thing this time of year. Then on the other side you have those who are in a relationship of sorts and possibly unhappy.
It's here that there seems to be a "yearning" as the undertone. All around us we are surrounded by cries for help disguised as old belief patterns, witty jokes and "toxic" trends. To this, I have a brief response: the grass will always seem greener on the other side... and that's because you're not the one watering it. Things worth while usually take a while!!! Big surprise right... that's true whether it is a goal, a career or even romantics. No one buys the "perfect" single life, nor do they buy the "perfect" relationship. Those things are built and all great constructions are done brick by brick. It is here where our conversation shifts from a destination, from a going, to a journey, a state of being.
The attitude of any builder is like the one of a farmer. A farmer knows too well the importance of embracing the joy of one's current season. Why is that? It is because the farmer understands that the day one plants is never the day one shall reap. The application of this mindset not only releases us from any shackles and jaded points of view, but more importantly, it opens us up to the blessings that are hidden in plain view. Love is much more fluid and freeing than society depicts.
Love is always for the nurturing of one's soul, for the fuller expression of our inner excellence regardless of one's current season. Love is a magnificent vehicle to express our true self. We have the power to define what love means to us and how that looks in every season of our life. That means that we get to create how love looks whether we are in our early 20s looking for excitement and something casual or even something serious. It means that those in their 30s and 40s are free to go clubbing with loved ones if they choose to; similarly, it means that a marriage can be healthy even if spouses sleep in different beds. When we realize and accept that there is no box, that there is no one "right" way of doing life is when we truly begin living.
I heard this quote while listening to Bob Proctor, an expert in the field of self-development, he said " we should live our lives as if we were climbing towards the summit of a great mountain. Occasionally, we stop and look up towards the summit, but otherwise we are focused on the step before us. Each step a grateful one, as we take in the magnificent views each level of ascension has to offer." I often ponder on my approach to life and must wholeheartedly say that this so far has served me in more ways than I could possibly identify. My hope is that it will do the same for you.
Please leave below your thoughts. Here at THE R3UP, your voice and experience is valued. Often, we recognize our imperfections in the perfections of others. Allow yourself to be a blessing on others.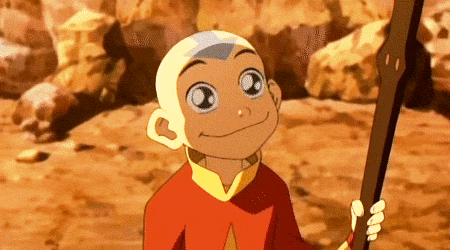 P.S. Whenever you want another voice in your corner, join our family. We are on all platforms not to mention our podcast and marketing services... ;)